XABT, Beijing Applied Biological Technologies Co., Ltd, a high-tech enterprise main focus on providing complete solutions for the detection of infectious pathogens in the medical and health field. With multiple PCR technology platforms, our team researched and develop more than 400 PCR detection reagents for CDC and hospital systems used; including SARS Covid-19, Food-borne & diarrhea, Respiratory disease, HFMD, Gastrointestinal infections, and other series. XABT continues to evolve and innovate its product lines and system for meeting the needs of the industry. For quality control, we built up a production workshop with ISO13485 quality system certified and meet new GMP standards which ensure product quality in the research and transportation process.
As a leading global provider of in-vitro diagnostics supplies since 2010, XABT is headquartered in Beijing and has more than 500 associates working with partners across the world, including Asia, Europe, America, and the Middle East. 
Vision/Responsibility
To be a professional & top-tier IVD enterprise, our company has developed a series of top-quality molecular diagnostic reagents for Pathogen detection, infectious disease, and others.
2 Self-testing CE: CE certification for self-testing.
34 Patents: 34 Patents and was awarded 'The Patent Application Pilot of Beijing' for the outstanding achievements in a patent application in 2015 as Pioneers of Multiple PCR Technology Application.
150+ Distributors: With 150+ distributors & sales force worldwide.
200+ CE: XABT obtained more than 200 CE certificates.
2000+Cooperation Organization: 1,000+ Hospitals and 1000+ CDC cooperation
10 million+: up to 10 million satisfied customers. 
ISO13485
ISO 13485 Quality System
400+
Categories of Products

Declaration Of Conformity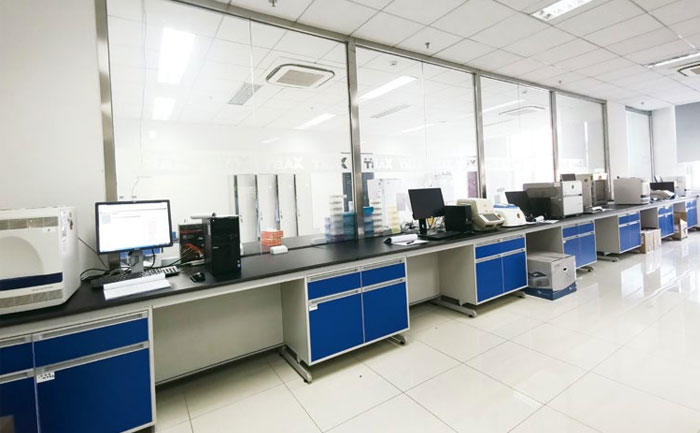 Technology
The overall production base exceeds 9000 ㎡, including 100,000-level workshops, an automatic testing industrialization system, laboratories, 24 hours running cold chain warehouses, and offices. The 3 main manufacturing factories with 2 reagent research & development centers, and 1 instrument research & development center. The annual output exceeds 200 million copies, with more than 1,000 automatic machines. Mainly focuses on precise one-step In-vitro Diagnostics solutions, providing colloidal gold, latex, fluorescence, or immunochromatography-related solutions, with a total value of tens of millions. Multiple R&D technology platforms: PCR detection technology platform, immunochromatography technology platform, high-throughput sequencing technology platform. Multiple production technologies: premix technology, freeze-drying powder technology, pre-loading technology, etc Full range of products and service solutions: from sample pre-treatment, testing instruments, testing reagents, and analysis software, to technical support services. In addition, XABT will continue to innovate and make breakthroughs on the following platforms in the future. flow cytometers, mass spectrometers, first-generation, second-generation, and third-generation sequencing instruments.


Future
XABT is a growing global company, with subsidiaries in more than 10 countries and over 10 manufacturing collaborations around the world. Our long-term goal is to explore new markets and regions and bring the mission of precise diagnosis and better health worldwide.